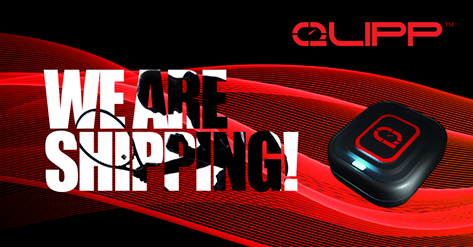 As many of you are aware, we have started shipping already. Perhaps to give you a short premier of what is going to happen:
1. Our daily shipping has started and all orders committed on IGG should be completed by early next week. You will be given your tracking codes approximately the middle of next week.
2. Shipping usually takes one to two weeks. However you can always track your orders via the shipping codes.
3. Once again, for delivery issues, please direct them to delivery@qlipp.com
4. For support or technical issues, please direct them to technical@qlipp.com
5. We are in the midst of preparing the welcome pages and some instructional information on how the QLIPP should be attached, connected etc. We want you to get the best out of the entire product!
6. There have been many queries on the Android app and our iPhone v2 app. Our iPhone v2 app (which comes with Apple Watch support) is submitted to the app store already, pending approval. The Android app is in the phase of final fine-tuning. I was told by my CTO that it will be launched by the end of Friday!
7. We will continue to update the apps with new features, bug fixes etc. There is still much work to be done and we sincerely look forward to walking this journey together.
We appreciate your patience during this time. Thank you always for your kind support! Have a wonderful holiday season.